Adopting A Pet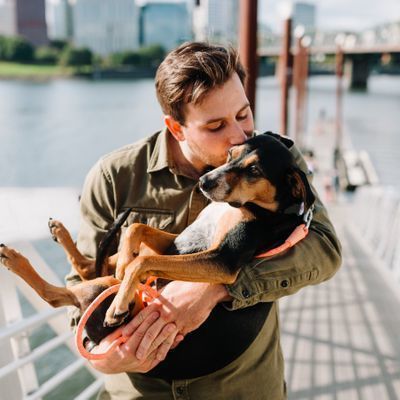 ADOPTING A PET- THIS TIME IT'S FOR KEEPS
Adopting a pet from an animal shelter or acquiring a pet from any source, from any source for the wrong reasons can have disastrous results. Adopting on impulse, as a gift for someone else, out of empathy for the animal, or because of its cute cuddly appearance, more often than not results in the return, transfer, or abandonment of the pet.
To better ensure that pet adoption is for keeps, consider the following issues prior to adopting a pet: Every member of your household, adults and children alike, must agree that they want a pet – for its lifetime – which could be 10, even 20 years. Do you have knowledge of canine communication and behavior? Do you have the time and patience to properly train your dog? Dogs thrive on training; structured obedience classes work best. Training does more than merely teach a dog the basic commands such as sit, stay; it generally enhances the dog-owner relationship. How old are the children? If they are under 6 years old, consider waiting a few years.
Puppies have razor sharp teeth and claws and use them in play. Toy sized dogs and kittens may be too delicate for an exuberant child; large dogs can easily knock them over. Some breeds, large or small, may be too domineering or high-strung to ever be a suitable companion for a family with young children. How much time does your family spend at home? Dogs thrive on regular feeding and excercise schedules. When you travel, can you find suitable and affordable pet care arrangements? Can you afford to support an animal for its lifetime? Shelter adoption fees are minimal, but this is only a very small portion of the cost of an animal. You must consider the costs of medical care, food, grooming, boarding, and miscellaneous supplies required for the lifetime of your pet. Can you tolerate damage to your furniture, floors, possessions? Expect damage, housebreaking accidents and even flea infestations throughout all stages of life, particularly when a pet adjusts to a new home or has medical or behavioral problems.
Is anyone in the house allergic to the pet? Different species and breeds elicit different reactions. Spend time with a similar pet someone else owns before choosing yours. If your entire family has the time, financial resources and commitment to support a pet, please visit an animal shelter. There are a variety of breeds, both mixed and purebred, waiting for adoption into responsible, loving and life-long homes.
Make a best friend and save a life!