Planned Giving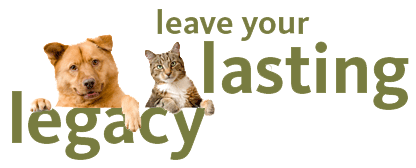 Planned gifts provide the resources that create extraordinary opportunities and preserve our future. By including the SPCA of Luzerne County in your estate plan, you can help the homeless animals in Luzerne County and meet your overall financial, tax and estate planning goals.
There are a number of easy giving options from which you can choose – from naming us as a beneficiary in your will to a more flexible trust arrangement.
We would suggest consulting your financial planner for more options, or feel free to contact us to discuss this further.  We would love to help you set up Planned Giving for the SPCA.  For more information, please email our Business Manager, Bernis Emmett, at bemmett@luzernespca.org or call 570-825-4111 extension 108.
If you have already included the SPCA of Luzerne County in your estate plan, thank you! We hope that you will let us know about your gift so that we can thank you properly and help ensure that your gift can be completed when the time comes.