Power Up Your Summer!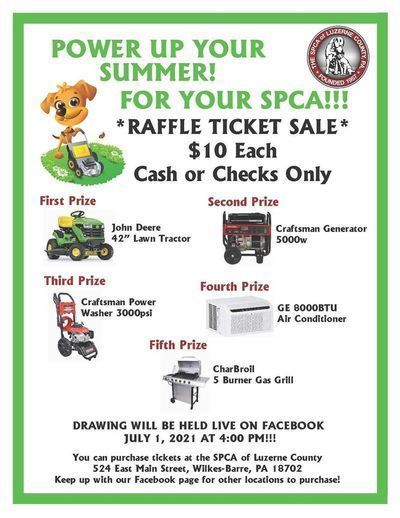 EXTRA, EXTRA!!
Who doesn't love a good raffle for a great cause?? Power Up Your Summer for Your SPCA! $10 Raffles / Drawing July 1st
Our amazing volunteer, D.J, bought us some incredible prizes to raffle off this Summer! Cash or check only - we will be selling all of April, May & June! Stop by the shelter to pick yours up today!
A huge thank you to On Deck Graphics, LLC for their production of our new 5' x 8' banner and tickets! We appreciate Matt and the crew so much!! Check out their page for some incredible work!
Poster Contest 2021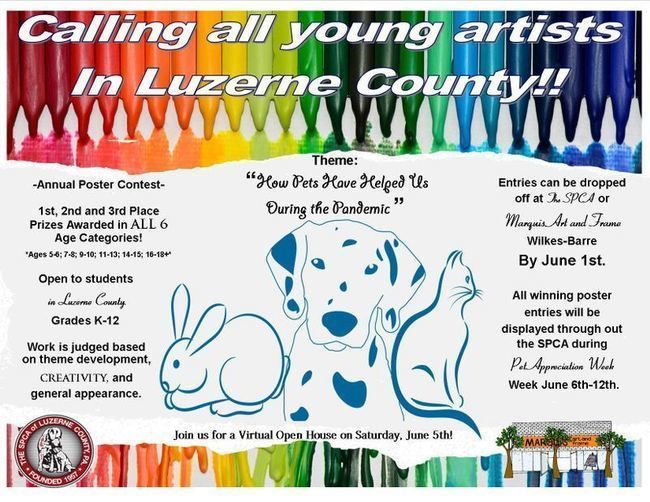 POSTER CONTEST 2021!!
Hey Friends-- our Poster Contest is back this year and it will be running hand in hand with Pet Appreciation Week June 6th-12th. We're so grateful to have Marquis Art & Frame continue to sponsor us during this difficult time with Covid-19. Thank you, Ken Marquis!
We've partnered with Marquis Art & Frame for over 20 years to have this community event open to all Luzerne County students grades K-12. This year, we will have 1st, 2nd and 3rd place prizes for ALL 6 age categories (ages 5-6; 7-8; 9-10; 11-13; 14-15; 16-18+) totaling over $800 in prizes!
Our theme "How Pets Have Helped Us Through the Pandemic" is a fun way to provide an opportunity in the classroom and at home for participants to really think about what it means to be kind, appreciate and find comfort from their pets by creatively using art as a visual representation. We hope that by sponsoring this contest, quality of life for our local animal population will get better with every generation as being kind goes a long way in many aspects of life! Hope to see your artwork through our doors soon!
**Please use the entry form to the back of your artwork before submitting! Artwork could be dropped off to the SPCA or Marquis Art & Frame by Tuesday, June 1st. Thanks!**
Paws for Pets!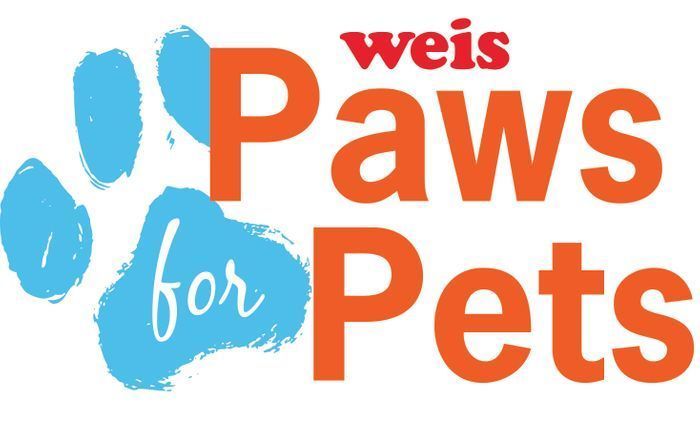 A huge thank you to Weis Markets for including us in their 13th annual Paws for Pets Campaign! This is a chain-wide donation drive during the month of May 2021 and our local Weis Markets supporting the SPCA are Nanticoke, Duryea and Plains locations! Be sure to stop by and help support Your SPCA!