Ninth Annual Bone Appetit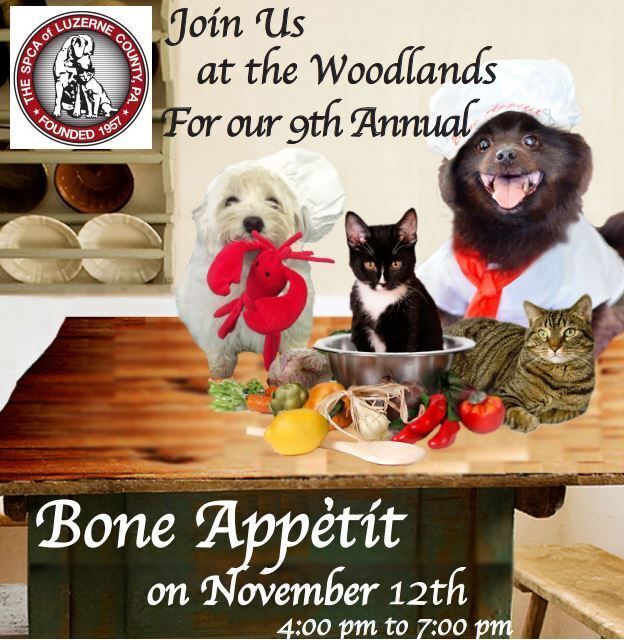 The SPCA of Luzerne County is excited to host our event for the first time since 2019. Come out to our Ninth Bone Appetite Event and enjoy some great food tastings from wonderful restaurants, wine tasting from Bartolai Winery, music by the John Dylanger Duo, while supporting a great organization.
Please note: We can only reserve tables of 10. All other reservations will be for open seating.