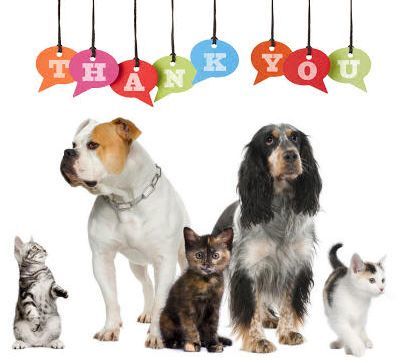 Your donation will support the mission of the SPCA of Luzerne County – helping animals and people throughout all of our community.
To make a secure, online, tax deductible donation now, simply click the button below.
We rely on the generosity of the community we serve to help us take care of the over 3,000 animals that come through our doors each year. There are many ways people can help support us besides financial contributions. We gratefully accept donations of animal food, products and supplies; cleaning and office supplies and just about anything you need to run a business or home. Click here to view our entire wish list of items.
Below are links to a few items that you can order online and ship to the shelter as a donation.  You can also choose the SPCA of Luzerne County as your cause when purchasing on Amazon Smile.  Check out our wish lists on Amazon and Chewy.com. Click on the links below to learn more.
OUR COMMITMENT TO OUR DONORS:
The SPCA of Luzerne County is dedicated to respecting the privacy of our online and offline donors.  We have developed this privacy policy to assure our contributors that we are committed to protecting their personal information.
The SPCA of Luzerne County will not sell, share, lease or trade our donors' names or personal information with any other entity.  This policy applies to all information received by the SPCA of Luzerne County be it electric, written or oral communications.  The security of your information given on our website store front is audited annually to ensure our security measures meet all standards.
We restrict access to personal information, using physical, electronic, and procedural safeguards, to only those employees who need this information in order to provide services to you.
The SPCA of Luzerne County uses your information to maintain our financial records, mail end-of-year tax statements, inform you about SPCA events and news, send acknowledgements, and for our own direct mail pieces.
Please contact us if you wish to be removed from our mailing list.  Should you have any questions or comments about our donor privacy policy, please send us an email at Bemmett@luzernespca.org or call us at (570) 825-4111 x 108.